Amanda Kasbohm Sales Associate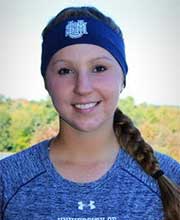 Amanda is a Sales Associate and joined us in November of 2016.
When not delivering excellent customer service to MPS customers, Amanda is a Regional All-American field hockey goalkeeper for USM, where she will graduate this year.
At home, she loves to play with her two English Springer Spaniels Bella (10) and Murphy (6), her rescue cat, Sif…..and an elderly Betta fish named Bubbles. Come on in and say, "Hello"!